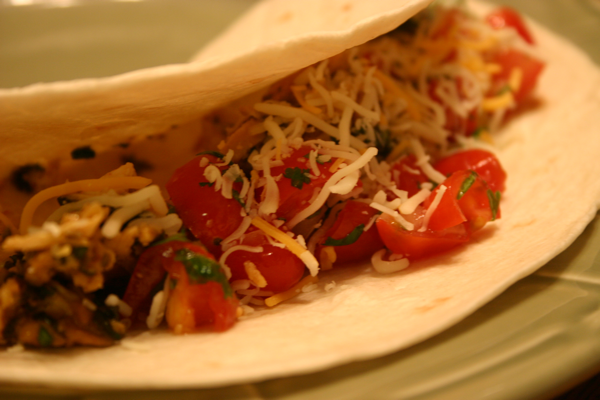 So I tried a new recipe. It was Crockpot Chicken Soft Tacos. Let me just say they were divine. They were supposed to be for dinner, but were ready to eat by late lunch time and I couldn't wait.
The recipe is really simple.
1 1/2 pounds of chicken breasts the frozen, boneless, skinless kind
2 cans of diced tomatoes with green chiles(I love green chiles, hubby went on his mission to New Mexico)
1 packet of taco seasoning
put chicken in crockpot. mix tomatoes and taco seasoning and put on top of chicken. cook on low for 8-10 hours. (mine did not take this long) shred chicken and put into tortillas with the toppings that you like. I had mine with cheese and sour cream, sadly we were fresh out of lettuce.
So good and inexpensive to. They could be really healthy depending what toppings you put in them.